This is a past event, checkout ThinkCast for audio recordings of the talks.
Can You Make a Difference?
We are now in the 21st century. The Internet provides anyone with a platform to voice their opinions, but can you make a difference? As part of the Cambridge Science Festival, five very different people will present on why they believe you really can, followed by a panel session where you can ask questions on where you could start.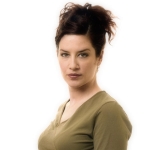 We are proud to say the he event will be chaired by Gia Milinovich. Gia will also be talking at the science festival at a free talk at the Cambridge Science Fesvital the same day on Science and Social Media.
Can You Make a Difference?


19th March 2011, 5:15pm-10pm
University Centre
Cambridge

Tickets Price: £6



Progamme




| | |
| --- | --- |
| 5:15pm | Doors open - The bar will be open before this |
| 5:30pm | Introduction |
| 5:40pm | Rhys Morgan |
| 6:00pm | Michael Marsh |
| 6:30pm | Chris Smith |
| 7:00pm | BREAK - Bar will be available |
| 7:30pm | David Colquhoun |
| 8:00pm | Sile Lane |
| 8:30pm | Panel discussion |
| 9:15pm | Option to talk to speakers at bar |
| 10:00pm | Close |

Debunking a Modern Miracle

Rhys Morgan

In August last year, Rhys Morgan shot to Internet fame after uploading a video to Twitter. The video told of how Rhys, a sufferer of Crohn's disease, had sought help and support for his condition in an online forum. On that website, he came across a product called Miracle Mineral Solution, which claimed not only to be a cure for Crohn's disease but also many other conditions including cancer. To Rhys, the product looked too good to be true. Having also recently come across the skeptical community, who in part try to raise awareness of the dangers of non-conventional medicine, he was inspired to investigate the claims.

Rhys will talk on what he discovered, the backlash that resulted and the impact it has had. The most impressive part of this, though, is that Rhys achieved all of this while being only 15 years old.

Planning a Homeopathic 'Overdose'

The Story of the 10:23 Campaign

Michael Marshall

In January 2010, nearly 400 activists joined the 10:23 Campaign, in taking to the streets across the UK to participate in a mass 'overdose' of homeopathic products to protest their sale in pharmacies and NHS funding. Michael Marshall of the Merseyside Skeptics Society, who founded the campaign, will talk about the birth of the protest, the unique approach to getting everyday people involved, the success of the campaign, and how an idea born in a small pub in Liverpool went on to make headlines across the world.

Anyone Can Make a Difference Now. Start a Blog! Prof David Colquhoun

David Colquhoun is a professor of pharmacology at UCL. His research interests are in single ion channels, both experiments and the underlying stochastic theory. He is also interested in pseudo-scientific nonsense, whether it comes from quacks or from university managers. His hope is that we are beginning to emerge from the last 30 or 40 years of endarkenment, during which wishful-thinking has been an adequate substitute for reason.  One reason for the resurgence of common sense is that the Internet has changed the world. Now anyone at all can publish their views at the click of a mouse and blogs can get results in the real world.

The Naked Scientists

Dr Chris Smith

The Naked Scientists are a media-savvy group of physicians and researchers from Cambridge University who use radio, live lectures, and the Internet to strip science down to its bare essentials, and promote it to the general public. Their award winning BBC weekly radio programme, The Naked Scientists, reaches a potential audience of 6 million listeners across the east of England, and also has an international following on the web.

Chris Smith will talk on how using new media he has been able to efficiently scale a radio programme to a global audience.

Changing the Libel Laws

Dr Sile Lane

Sense About Science is a small charity that equips people to make sense of science and evidence. It supports and encourages scientists to speak out in public debates on scientific issues. Sile joined Sense About Science in February 2009 after a career as a stem cell researcher. As Public Liaison, she is concerned with the use of evidence in civic society and she also coordinates the libel reform campaign. Sile will tell us why scientists, medics, editors and bloggers took on England's unfair and outdated libel laws and how they got the Government to pledge to protect our right for free speech.

Panel Session

The panel session will then give you a chance to put your questions to the speakers who will be joined by:

Rebekah Higgitt
(Curator of History of Science and Technology at the National Maritime Museum and Royal Observatory Greenwich)
Nicola Buckley
(Head of Community Affairs, University of Cambridge)